Junk Removal Inc
Affordable & Stress Free Junk and Construction Debris Removal Services
Professional, Friendly, Family Owned and Operated.
Serving All of Massachusetts. 100% Satisfaction Guaranteed!
We make sure you experience the comfort & convenience that comes from using a local family owned and operated full-service junk removal company. We are reliable, trustworthy and will get the job done to your satisfaction. We are passionate about what we do and we look forward to serving you. Contact us today for a FREE quote!
"Awesome company. We had an 8×16 shed taken down and removed. Ken was very responsive in quoting the job and keeping us informed with regard to the process as well as providing reminders. They were flexible on a date so I could be home which I really appreciated. They were on time, extremely efficient and very professional. They completed the task in about 90 minutes and left the place cleaner than when they arrived. Great job! I would highly recommend this company."
~Larry Sabean
"Junk Removal, Inc. was great to work with. The staff was polite, efficient, and very helpful. A HUGE amount of junk was removed from my home in just over two hours. Amazing!"
~Eleanor White
"I called them on a Friday and they arrived the next day to remove junk from our garage. They were punctual and very reasonably priced. I've used them twice and will use again."
~Karen Ward
"Ken was fast at getting a team out and his follow up and follow through was great!! His team of guys were friendly and accommodating. Being new to town i was desperate for help and Ken's guys were my hero's!!! I highly recommend!!! "
~Bryce Lenzen
Junk Removal Inc in Action!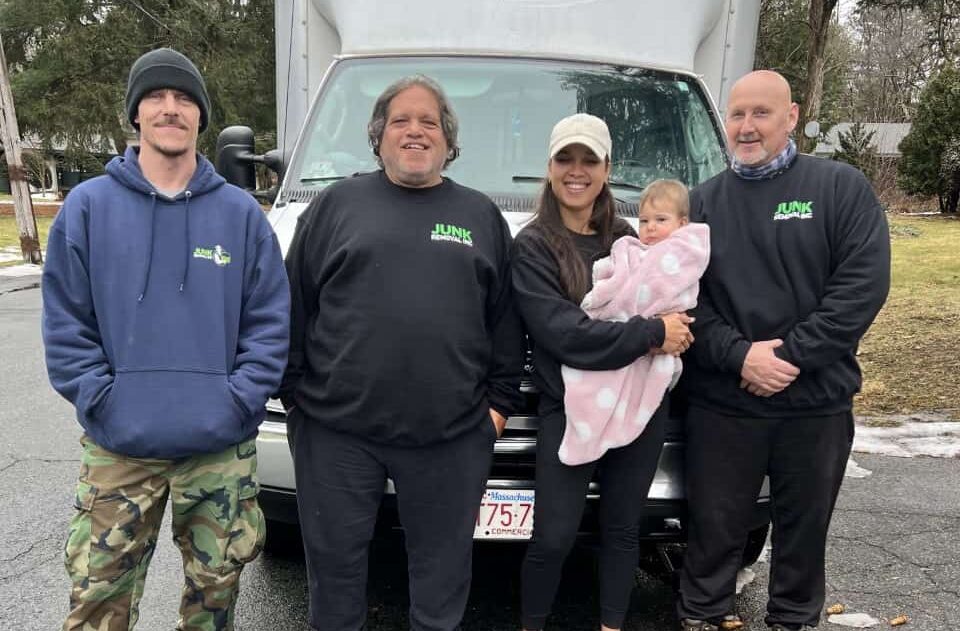 Family Owned and Operated
Our mission is simple, we're here to make your life easier. We are a family-owned junk removal company serving the MetroWest Boston area.
Removing clutter or moving to a new home is more difficult than ever. Our job is to take your stress away and make your life as easy as possible. That is what we do and we work really hard at it. It's that simple. And we make sure that you experience the extra confidence that comes from using a full service junk removal and moving company that you can trust.
Ken Salvin • Founder & CEO
100% Satisfaction Guaranteed
Our entire junk removal process is eco-friendly. From Junk Removal to Light Demolition, we always ensure the safety of the environment. From Residential Junk Removal to Commercial Junk Removal, we got you covered. We provide the best junk removal services that will remove all non-hazardous items. Leaving your property free from unwanted junk, debris, and trash.
No matter how big or small your Junk Removal needs may be, our Junk Removal Service is the best solution.