When it comes to households, homeowners know that basements and attics are notorious for being the breeding group for clutter and junk. These are two areas where residents use for storage but also to place items they do not need at the moment or don't know where to put them. While an attic is great for this purpose, if you do not monitor how much is piling up, you could have a serious clutter problem in your attic. Attics usually tend to hold anything from family heirlooms to old documents and holiday decorations. Attics are great for storage but they shouldn't look like a clutter-filled room as well. You want to be able to have access to all the items in your attic and have everything be neat and organized. For the best tips to organize your attic and remove clutter, trust the  #1 junk removal company in MA & FL, Junk Removal Inc.
Sort Everything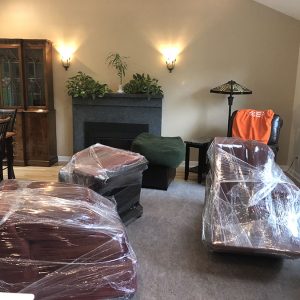 When organizing your attic you will want to figure out what items you are actually going to use. By doing this you can get rid of anything that will just be taking up space. Figure out what kind of categories you are going to have when sorting, then put each item into the piles that best fits each pile. Another way to sort is to sort by season and what items you will need easy access to different seasons.
Get Rid of Junk
No matter what room in your home you want to organize, you are going to find items you no longer need that will need to be removed. If it has been a while since the last time you have fully gone through your attic there might be a huge overload of junk that has piled up. If this is the case then you should consider hiring a junk removal company to remove these items. They can also help you clean and organize to prevent clutter in the future!
Consider Self-Storage Units
If you have bigger items that do not need to be in our attic such as furniture, you should consider moving these to a self-storage unit. This will allow you to free up space in your attic for items you will actually need and use more frequently.
Buy Bins
Plastic storage bings are cheap and will be the perfect solution for organizing not just your attic but for anywhere in your home. There are different types of bins you can get such as clear bins for seeing important items, as well you can get light-blocking bins that are better for light delicate items.
Use Labels
When it comes to organization in general labeling is the best strategy in your quest for a cleaner attic or room. After you separate items to their respective piles and place them in storage containers, attach index cards or large labels to the containers. These labels will help you remember which items are in each container and if they go to different rooms throughout the house. Be sure to place them placing the label on the top or upper left-hand corner of containers so you can check the labels without much trouble of moving containers around.
Put Up Rods
To help maximize space in your containers, try hanging rods in your attic. With these rods, you can hang bulky clothing such as winter outerwear, ski pants, and other items of clothing that take up a lot of space when folded.
Check Out Storage Carts
If you notice you have a lot of small items and knickknacks in your attic then a big storage container may not be the best way to organize. You may have a lot of extra space inside the container with little space to put the container because of its size. To avoid this consider a plastic storage cart with drawers to place toys, craft supplies, hobby items and more. Each drawer can be dedicated to each item category and the unit as a whole will not take up space giving you more room in your attic.
Shelving
Just like with rods for clothes, consider installing shelves to store commonly used items. By putting these items on shelves you not only make room for other items or containers but it gives you easy access to these items. When the holiday or time comes for you to get these items they will be elevated above everything else, making easy to grab and go when you need.
Spread the Word
After all of your organization is done and the attic looks great, talk to the other people in your home. In order for a space to stay clean, everyone needs to know where things go and how the room is organized. That way there won't be anymore clutter build up from people just dropping items anywhere in the attic.
Junk Removal Inc is a family owned and operated junk removal company. For the best Junk Removal Services, trust in Junk Removal Inc.
Feel Free To Contact Us Anytime.