"Awesome company. We had an 8×16 shed taken down and removed. Ken was very responsive in quoting the job and keeping us informed with regard to the process as well as providing reminders. They were flexible on a date so I could be home which I really appreciated. They were on time, extremely efficient and very professional. They completed the task in about 90 minutes and left the place cleaner than when they arrived. Great job! I would highly recommend this company."
~Larry Sabean
"Junk Removal, Inc. was great to work with. The staff was polite, efficient, and very helpful. A HUGE amount of junk was removed from my home in just over two hours. Amazing!"
~Eleanor White
"I called them on a Friday and they arrived the next day to remove junk from our garage. They were punctual and very reasonably priced. I've used them twice and will use again."
~Karen Ward
"Ken was fast at getting a team out and his follow up and follow through was great!! His team of guys were friendly and accommodating. Being new to town i was desperate for help and Ken's guys were my hero's!!! I highly recommend!!! "
~Bryce Lenzen
Junk Removal Inc provides the best Residential Junk Removal Services around! We are a family owned and operated junk removal company servicing the MetroWest Boston area. From appliance removal to construction debris removal, we take care of all your residential junk removal needs.
At Junk Removal Inc, we only use really nice, experienced workers. Our team has been with us for years, and can efficiently empty your home of all unwanted junk. if you need reliable Residential Junk Removal, we've got you covered.
Residential Junk Removal Services
Looking for a full range of residential junk removal and hauling services? At Junk Removal Inc, when we say Full-Service, we mean it. All you have to do is tell us what you want to be removed and it is done. No residential junk removal project is too heavy or too large for us to handle. Our Residential Junk Removal Services include:
We remove refrigerators, washers, dryers, hot water tanks, and all appliances you might have. Remember, gas appliances must be disconnected by a licensed professional.
Attic To Basement Cleanouts
Whether 30 years of stuff has accumulated, or you just want to tidy up, we do it all. Also, were very good at helping you organize.
Construction Debris Removal
Have a recent home improvement project? Junk Removal Inc is there to clear it up. We gladly load and haul all construction debris safely and efficiently.
At Junk Removal Inc, we donate everything possible. We take pride in helping the community and environment as much as possible. We take your unwanted items to donation centers including:
• Savers
• Salvation Army
• Goodwill
• Habitat for Humanity
• Charities & More!
We provide home residents with a safe and convenient way to recycle electronics. Truly making Electronic Disposal environmentally safe. At Junk Removal Inc, we are capable of recycling and disposing electronics including:
• Computers
• Televisions (Old & New)
• Printers
• Faxes
• VCR's
• Stereo Systems
• DVD Players
• Old cords and wires
• and more
We easily rid your home of old electronics that are taking up valuable space.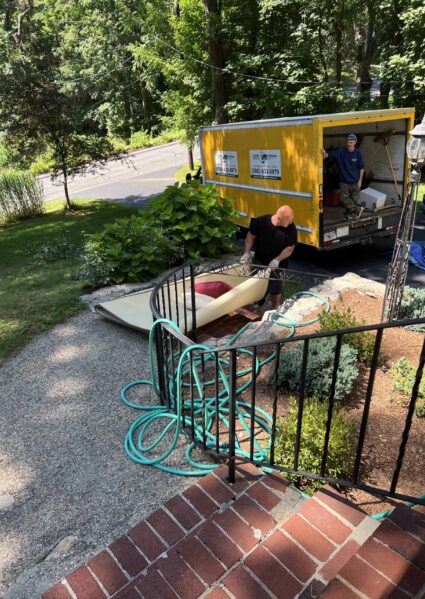 Do you have old or unwanted furniture you need to get rid of in your home? Junk Removal Inc has the best solution. We haul away any furniture you need to get rid of including:
• Old Mattresses
• Box Springs
• Pianos
• Cabinets
• Chairs
• Couches
• Rugs
• Desks
• Tables
• Dressers
• Armoires
• Shelving Units
• Vanities
We can get rid of anything. We will also donate to those in need or dispose of the furniture responsibly.
Hoarding Clean-Up Service
When it comes to our Hoarding Clean-Up Service, we provide compassionate, discreet services. We understand the burden that hoarding causes. Sadly, hoarding can cause people to become prisoners in their own homes. We understand that in many of these cases, it can be hard to determine what is of real value, sentimental or otherwise. That is what makes getting rid of things very difficult.
We are truly understanding and aware of this. This is why we will work with you and your family to make sure all unnecessary junk is removed properly. If it makes it easier for you, we will help you find places your items can go where they will be of great help to others. This way, we respectfully and responsibly dispose of the rest.
When you remodel your home, there will be a lot of debris. Junk Removal Inc will take it down and haul it away.
Do you have an old fence or unwanted shed? Junk Removal Inc is happy to rid your home of it. We include the debris removal in the cost of the demolition service!
Is your yard starting to look more like a junkyard? Then you need Junk Removal Inc. We will remove anything from your yard including:
• Old Rotted Wood Piles
• Dilapidated Fences
• Old Trampolines
• Playhouses
• Sheds
• Hot Tubs
This way, you get to enjoy the space of your yard again without the clutter of junk.
Junk Removal Inc is a family-owned-and-operated junk removal company. We proudly serve the MetroWest Boston, MA and the surrounding areas. When you need unwanted junk removed from your home, business, or storage space, we got you covered!